Forex Trading Tools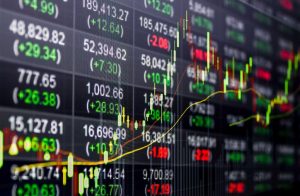 The main task of any trader in the Forex market is to make a profit. To achieve maximum results, it is necessary to be able to analyze historical data in order to determine the future trend direction. The package of standard tools included in the MetaTrader trading platform allows traders to effectively analyze the price trend. However, not every trader uses this platform and there are other valuable tools that are offered both by the brokers and
No matter how much some people downplay the benefit of tools for trading, they a great blessing for those who know how to use these tools. They assist in trading, are indispensable for the quick formation of multiple orders, stops, in the process of controlling risks, making quick calculations. Forex tools save time, reduce losses, therefore, reduce the stress factor associated with the trading activity.
Forex Tools
Tools, in any area of life, are created in order to simplify the life of people. In the case of the foreign exchange market, they must help the traders to make their trade more efficient and more profitable. Forex trading tools provide traders with advanced currency trading opportunities.
If you already have an amazing trading platform, this is already a huge plus. But, in addition to the trading platform, there are many more tools that you can also successfully use to develop your trading skills and perform better on the Forex market. For example, there are tools for lovers of using trailing stop as well as handy tools for scalpers that allow for a quick opening of orders and setting of the lot size thanks to ability to save settings beforehand.
Forex trading indicator software is a tool, trading program to be exact, that every trader should have. Thanks to it, you can see the whole picture of trade patterns, which will lessen your load and, most importantly, make your buy and sell decisions more accurately. In fact, it gives you signals of market lows and highs so you can easily see the market trend.
You can also use a separate price signaler. Traders often do the analysis and decide to open a position or not only when the price reaches a certain price level. A tool that will serve as a price alert lets traders not to sit and wait for the price to reach this level and not miss a perfect entrance level.
When the price reaches certain levels that you set in the settings, a sound notification and a pop-up window will signal you about this. The signal can also be sent to your email, if that is more convenient. In fact, this is one of the best tools for day trading. Trading journal is another unique program that allows traders to systematize, synthesize and display in a convenient for perception form all the information on trading.
Forex Tool – Trading Calculator
Forex calculator is another Forex trading tool for informing traders about the expected parameters of future transactions and the cost of maintaining these positions. When using the Forex calculator, each trader can quickly and simply calculate the data necessary for analysis and making a trading decision. There is absolutely no need to recalculate the parameters manually and take unnecessary risks when you have access to this valuable online trading tool.
In conclusion, we want to say that software and trading tools are the main assistants in trading. During the moments of confusion, when the trader does not have a clear vision of the situation, has no clear algorithm of actions, when doubts prevail, and the brain seems to be not working properly, then special software and tools are needed. With such tools, trading seems less stressful because they act without emotions and follow a preset algorithm.
If you are set to seriously conduct stock trading, the chances of success with the robot will certainly increase, but it is not at all guaranteed. If you know how to trade badly, then this disadvantage is compensated by the stock bot, but it's silly to expect that it will replace you. This is just a tool of high technology, requiring special skills, abilities, which are comprehended exclusively in the course of working with this robot.
Automated Trading Software
Among Forex trading tools, software for automating the trading process deserves a special attention. Automatic trading involves the execution of a strategy without human intervention, but under trader's control. There are many options for Forex automated trading software, and each of them is effective in its own way. However, like trading strategy, the automated Forex trading software is chosen individually, taking into account the user's preferences.
The user should pay attention to the technical characteristics of the currency trading software and compare them with personal requests, taking into account his or her own trading style and preferred strategic trading model. When it comes to choosing an automated currency trading software, each market participant asks the question, which of all the proposed variety of options is the best?
The best and most effective software for Forex trading is one that meets all user requirements. Thus, when choosing this Forex tool, it is important to consider not only the trading strategy, but also realize that the most advertised product is not necessarily the best choice for a specific user.
You should study the test results of the Foreign exchange trading software and view the independent ratings, then download the free version of the program, which, according to the user reviews, is optimal in terms of technical characteristics, and test it personally using a real trading account.
If you are satisfied with the Forex trading software you tried, then it makes sense to download the full version and enjoy the process. Keep in mind that most brokers also offer such programs and often free of charge, so it makes sense to test those first, especially if you prefer to work with a specific trader.