Cryptocurrency Trading
Why You Should Start Trading Cryptocurrency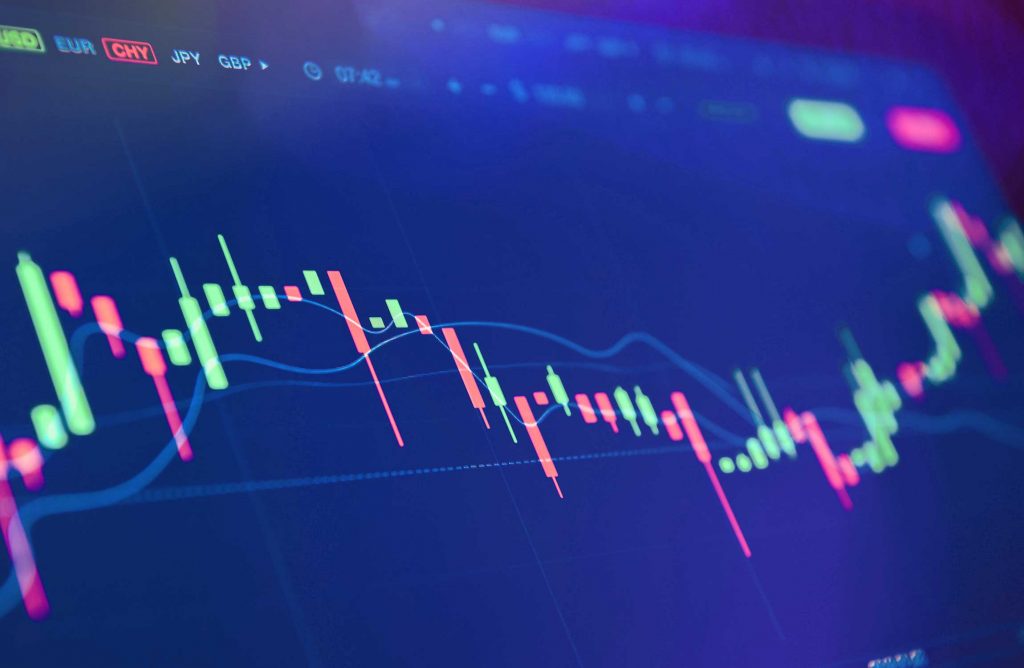 There are several reasons to join the cryptocurrency market trading community, and here are the most important ones:
The cryptocurrency market is the most dynamic and rapidly growing financial market with a capitalization of almost a trillion dollars.
Only when trading cryptocurrency, you can invest a hundred, fifty or even less dollars and in six months or a year make a profit of a thousand dollars or more. A vivid example of this are cryptocurrencies such as: Dash, Ethereum, Monero.
Although there are already many cryptocurrency trading platforms, this is still a great time to buy cryptocurrency because this market is only starting to gain the momentum and blockchain technology is the most advanced among the fintech technologies.
Starting cryptocurrency trading now, you join the most advanced financial community in the world, ahead of those who will be forced to use cryptocurrency in two or three years.
Choosing Cryptocurrency Trading Platform or Exchange
If you are would like to know how to start trading cryptocurrency, then one of the first steps you need to do is to determine whether you want to work with cryptocurrency exchange or cryptocurrency broker. The registration and verification process is similar for both, but depositing and withdrawing your funds will be more complicated if you side with cryptocurrency exchanges.
When you trade, sell and buy cryptocurrency, online through exchange, you will have a very simple set of trading features compared to tools and software available on cryptocurrency trading platform that you will use with a broker. However, the exchanges usually offer a much bigger list of trading instruments, so traders can better diversify their trading portfolio.
When choosing a currency exchange or searching for the best trading platform for cryptocurrency, you should pay attention to the following factors:
Capitalization – cryptocurrency trading sites that have low capitalization are not your best choice because not many traders trust them.
The number of cryptocurrencies offered – this is important only if it is not enough for you to trade only Bitcoin or Ethereum, and your investment preferences spread to a wider range of cryptocurrencies.
Deposit and withdrawal methods – this factor is especially important at the very beginning of cryptocurrency trading, when you have no cryptocurrency at your disposal, which you could directly deposit and start trading. If the exchange does not accept fiat money, you will need to learn how to buy cryptocurrency elsewhere first.
As soon as you have decided on the choice of the exchange or found the best cryptocurrency trading platform and have gone through a simple registration procedure, it is time to move on to the most interesting part – to deposit money into the trading account.
Choosing Trading Instrument
Together with the development of the blockchain technology and the growing number of opportunities for its use in the real sector, the number of cryptocurrencies is also growing. There are now more than 2000 different cryptocurrencies in circulation. No wonder that with such a number of trading instruments, everything becomes even more confusing and individuals do not know how to invest in cryptocurrency without making a huge mistake and taking too big of a risk.
It is important to understand that the main value of each cryptocurrency is its technological applicability and quality of the program code. It is these factors that determine the degree of interest of cryptocurrency traders to one or the other cryptocurrency trading instrument. The more unique the technology and reliable the code are, the greater the prospect that this cryptocurrency will increase in price, bringing you as an investor good profits.
Any individual who decides to trade cryptocurrency, should know that it has a fundamental difference from national currencies. Its main feature is complete decentralization in production and accounting of these digital money, which means that they are not backed up with something substantial or, at least, with something politically authoritative (gold reserves or power of the state). Therefore, the exchange rate depends solely on its popularity among the general public, as well as among investors and among other professional participants in financial markets.
We can say that PR plays an important role here: the more a digital coin is spoken about in the world, the more popular it is, which means its exchange rate is higher. But the existence of digital money is still largely dependent on the state regulation of the cryptocurrency market. The government can completely ban the circulation of cryptocurrency in the country, as it was, for example, in China. Therefore, any trader needs to monitor the political situation not only in his country, but throughout the world and carefully analyze any unexpected big jumps in the exchange rate, as these might not last long.
Making a Deposit
After you studied a few cryptocurrencies and, as a rule, everyone starts with the first ten or twenty that make up the frontline of the market and found a cryptocurrency exchange platform where the asset you are interested in is traded, you are ready for the next step – depositing money in the form of dollars or any other currency into your account.
Note that deposits and withdrawals are usually possible only after your account is verified. If you are working with a broker, you can deposit fiat money and then buy cryptocurrency that you will trade with. This is considered the best way to buy cryptocurrency because your money will be securely kept in a bank.
If you are working with an exchange and depositing fiat money directly into the trading account is not a choice, you will have to use the services of cryptocurrency exchangers, through which you can buy one of the popular cryptocurrencies, such as: Bitcoin, Ethereum, Ripple, Bitcoin Cash, etc. For this, you will need to register a respective cryptocurrency wallet on one of the available cryptocurrency storage services. After that you can send the purchased cryptocurrency to the trading account of the exchange.